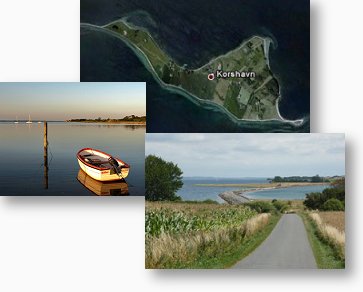 Welcome to the information page of 47DX/KI.



This page is mainly made to offer log-search, and
general information.

Korshavn island was separated from Avernakoe island until 1937, they now linked via a causeway and the idyllic Korshavn Bridge as it is called locally.

On the same weekend Jesper, Leif and Soren will be activating the neighbouring island of Avernakoe, this will be their base.

Soren will arrive first on Avernakoe, he will take this opportunity to drive onto Korshavn island via the causeway and then activate this island for some hours until Jesper and Leif arrive on Avernakoe. Soren will greet the team and return back to Korshavn the following day ( Saturday ) to carry on the activation. So 47DX/KI will be active Friday afternoon approx 13:30z for a couple of hours and also Saturday.



Find Korshavn Island on Islands Base Online.




Team


47DX002 Mr. Soren


QSL-Manager


DXRC Bureau

E-mail to manager: Click .





Activity schedule:


03/05/2013 - 04/05/2013: Korshavn isl. (new one on 11m)




Equipment used:


- antenna: Bamby
- radio: Yaesu FT-857
- microphone: Standard
- power: 100 Watt
- logsystem: "Readability and Signal report exchange"




Activity Contract:


See here a copy of the agreement the activation team has made with DXRC HQ.




Log:


Click here to make logsearch.




Activity Status: APPROVED (score 90)


Click here to read more about validations.




Pictures (also proof):


Notice please, that proofs from Korshavn island must be seen in conjunction with proofs from 47DX/FY010 Avernako island.
Please also refer to Google Earth Panoramio pictures to confirm validity of these uploaded photoes, thanks.

Click here to see pics from the activity DAY 1.
Click here to see pics from the activity DAY 2.




QSL design:


Click here to See the 47DX/KI QSL design.




Story:


Click here to read all about the activity.




Audio recordings:


Click here to hear 47DX/KI audio. (Notice: mp3 format).



Back.